Lost Raises The Bar On Star Salary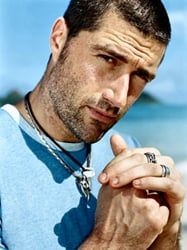 When I was young, once school started, there was one thing that I eagerly waited for every year…Christmas. Well, I'm old now, and have kids, so I don't get much for Christmas anymore. The thing I'm eagerly awaiting now is the new season of Lost. I must confess that I did not watch the first season. A friend got me hooked during the second season and I had to rely on Netflix for a catch-up session. I am a total and complete devotee now, though, and if the new season doesn't start soon, I might have to go buy Seasons 1-4 and start watching them again.
I was a little scared earlier this week when I saw that two of the main stars of the show, Matthew Fox and Evangeline Lily, were in salary talks. My heart froze, imagining a horrible future where Lost never gets it's proper ending because stars became greedy, and studios ran out of cash. Thankfully, Hollywood Reporter posted a reassuring column this morning.
It seems the talks are over, and Mr. Fox is getting a hefty raise. "Under the pact, reached earlier this summer, Fox is expected to be earning about $225,000 per episode, up from the roughly $150,000 he most recently made. " No word on Evangeline's status, but I think it's safe to assume they won't be denying her.