NBC Makes A Bad Choice And Keeps Kath & Kim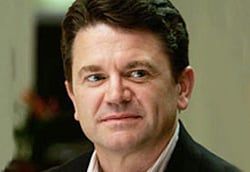 Apparently, the powers that be do not read articles from the TV tab here on Cinemablend. I'm hurt, as I'm sure are all of the other fabulous writers 'round here. Much to my dismay, Hollywood Reporter tells us that NBC has made the terrible choice to continue Kath & Kim for a full season. Yep, I'm serious.
"While it has slipped following its strong premiere, "Kath & Kim" has consistently retained all of its "My Name Is Earl" lead-in among adults 18-49. In its four airings to date, "Kath" has averaged 2.6/ 6 in 18-49 and 6.0 million viewers overall.
The only thing I can figure is that John Michael Higgins is totally carrying the show on his own back. Molly Shannon is the opposite of funny, and it's literally painful to see this woman attempt something that is so foreign to her.
I'd like to offer my condolences to the viewers who don't have a DVR, and are so lazy they just sit through this crap to get from Earl to The Office. It shouldn't last much longer than one season, just wait it out.
Your Daily Blend of Entertainment News
Thank you for signing up to CinemaBlend. You will receive a verification email shortly.
There was a problem. Please refresh the page and try again.