One More Thing: Why The Mystery Didn't Matter In Peter Falk's Columbo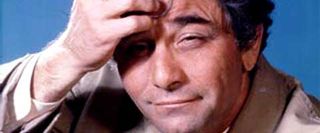 A few days ago, I called up one of my friends to see if she wanted to hang out. She answered already shouting: "I'm thirty minutes into a Criminal Minds episode I haven't seen before. I'll call you later." The fact that I asked no questions and immediately went about my business might strike some people as bizarre, but anyone who watches mystery shows on a regular basis likely sees no strangeness in this story whatsoever. Once most of us get emotionally invested in a whodunit, we can't stop ourselves. The outside world ceases to exist until we know the answer. That's the hook of most television procedurals. If you see someone get murdered, knowing who shot the poor bastard suddenly becomes the only thing in the entire world that matters. Sleuthing is a billion dollar business piggybacked off our inherent need to know, which is why it's so incredibly astounding that Columbo threw all of that away at the beginning of every episode.
Apart from a few notable exceptions, nearly every Columbo case began with the audience witnessing the murderer. Some moron, convinced he was going to get away with it, would put a bullet in his wife or business partner, and then Lieutenant Columbo would be put on the case. There was never any secret, no red herrings or false belief in the guy who seemed the guiltiest, at least not from the viewer end. We didn't watch because we needed to know who did it, we watched because we needed to know how Columbo would solve it.
Only Peter Falk could have flipped the genre on its ears for sixty-nine glorious episodes and still had us begging for more. Think about all the detectives on television. Would you watch any of them tell you the answer to a question you already know? Would you watch them tell you for an hour? How about now and again for more than thirty years? Peter Falk started playing Columbo in 1968, and he didn't stop until 2003. Never once was any of it boring or monotonous.
With a wardrobe comprised entirely of old man apparel from his own closet, Peter Falk stumbled, bumbled and ultimately wrangled the perpetrator confession every time, endearing himself to an entire generation of fascinated onlookers who wanted to see their favorite uncle throw some crook in jail. I wasn't born for Columbo's initial television run in the early 1970s, but later, I watched every single episode on cable. At first, I hated it. I couldn't figure out why the show told me the answer immediately. Sometimes, I even skipped the first five minutes on purpose, but as I grew to love and respect Columbo as a character, I started to realize the answer wasn't important at all. It was watching Peter Falk's strange and brilliant mannerisms that compelled me to come back. I had to hear him look some overmatched killer in the eyes and say, "One more thing…"
Peter Falk died yesterday at the age of eighty-three. He left behind a wife, children and millions of fans who'd give anything to watch him hunch around in his trench coat one more time. Apart from his most famous offering, he was nominated for two Academy Awards and memorably played the grandfather in The Princess Bride. I love him for all of those reasons, but I'll always remember him for teaching me the answer isn't always the most important part. Sometimes the journey is better, at least if the company is as loveable as Peter Falk.
Here's a look at my favorite detective explaining why he loves his job...
Your Daily Blend of Entertainment News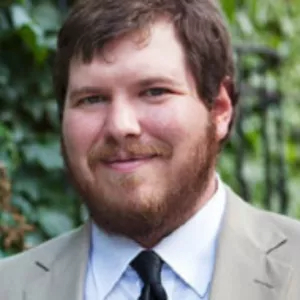 Enthusiastic about Clue, case-of-the-week mysteries, a great wrestling promo and cookies at Disney World. Less enthusiastic about the pricing structure of cable, loud noises and Tuesdays.