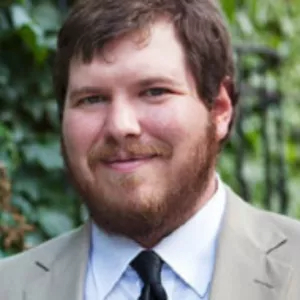 Mack Rawden
Editor In Chief
The Background: Mack Rawden is the Editor-In-Chief of CinemaBlend. He first started working at the publication as a writer back in 2007 and has held various jobs at the site in the time since including Managing Editor, Pop Culture Editor and Staff Writer. He now splits his time between working on CinemaBlend's user experience, helping to plan the site's editorial direction and writing passionate articles about niche entertainment topics he's into. He graduated from Indiana University with a degree in English (go Hoosiers!) and has been interviewed and quoted in a variety of publications including Digiday.
What He's Into: Mack is a professional wrestling fanatic, who enjoys Bobby Heenan's commentary, Bret Hart's in-ring work and an angry promo from The Miz. He loves a good case of the week mystery, particularly when it's solved by Patrick Jane. He's seen every episode of The Amazing Race, Top Chef and The Great British Bake-Off, among many reality competition shows. He watches more than 50 new release movies a year, yells at his TV during every single Chicago Bulls game and is still mad about what happened to Varys. His all-time favorite TV show is Freaks and Geeks. His all-time favorite movie is Clue. His all-time favorite book is Peter Pan, and most importantly, his all-time favorite snack is a hot english muffin with peanut butter and some chocolate chips sprinkled on top.
What He's Excited About Right Now: I finished The Bear Season 2. I'm currently watching all the Masterchef seasons for the first time, and I'm pumped about the recent push Alpha Academy has been getting on Raw.