Ricky Gervais Gives Steve Carell His Blessing In Leaving The Office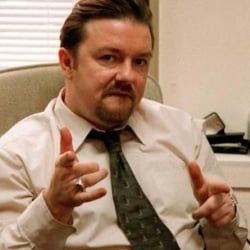 If you needed the news of Steve Carell's departure from The Office to get any more official, here you go: on his blog Ricky Gervais himself has given Carell his blessing as Carell leaves the show behind. It's not just a token gesture, as Gervais is also the executive producer of the American version of the show and stands to profit from it. Here's what Ricky had to say:
Gervais seems to feel like many of us do, that Carell's departure could potentially benefit the show by breathing new creative life into the series. But he one-upped all of us and gave Carell a classy farewell. Way to always be on top of it, Ricky.
Your Daily Blend of Entertainment News
Staff Writer at CinemaBlend