Rosario Dawson Developing Graphic-Novel-Based Project At A&E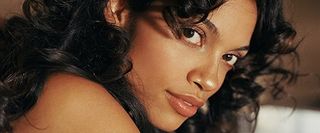 Rosario Dawson has a new project in the early stages of development with A&E. It's based on her graphic novel O.T.C, and she's working with Gale Ann Hurd of The Walking Dead who seems well suited to the supernatural-themed project. Dawson will executive produce for the pilot, and might well also take on a starring role.
O.T.C. is the name of both the novel and the new drama pilot according to The Hollywood Reporter, and it stands for Occult Crimes Taskforce, part of the NYPD. The project was once in talks to be a feature, but is now being developed as a potential drama series for A&E. It surrounds a task force that was created post-Civil War to take on the dangers of the occult attempting to rule the streets of New York. Apparently a demon force from beyond will face off against the task force in what is clearly a different New York from the one we know. The female lead is Sophia Ortiz, a new member of the bureau who uses a variety of supernatural forces including magic, spells and ghosts. I'm assuming that would be the role Dawson might take on herself if the project moves forward.
Writing for the project is Jorge Zamacona of The Unusuals who is also on board to produce. David Atchison who co-wrote the graphic novel with Dawson and the novel's illustrator Tony Shasteen will also produce. A&E has made some moves into unscripted programming with Breakout Kings and The Glades, and seems to be headed even further in that direction. Certainly the popularity of supernatural television doesn't seem to be declining, so this one has potential.
Your Daily Blend of Entertainment News
Thank you for signing up to CinemaBlend. You will receive a verification email shortly.
There was a problem. Please refresh the page and try again.