Teaser For Rescue Me's Final Season, Premiere Dates Set For Louie And Wilfred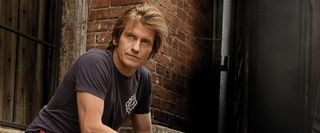 Summer 2011 marks the end for Rescue Me and the beginning of FX's upcoming series Wilfred. There's also the return of Louie to look forward to! We have the premiere dates and a teaser for Rescue Me's final season for you to check out ahead!
According to Deadline, FX's new comedy series Wilfred, which stars Elijah Wood and Jason Gann, will premiere on Thursday, June 23rd at 10:00 p.m., after which, Louis CK's comedy Louie returns for Season 2 at 10:30 p.m.. Rescue Me's last season premieres on Tuesday, July 12th at 10:00 p.m. on FX.
The teaser below gives nothing away about the final season, but there's a tone of nostalgia to it as Pearl Jam's "Elderly Woman Behind the Counter in a Small Town" plays.