Viacom And Nielsen To Investigate Nickelodeon's Sudden Ratings Drop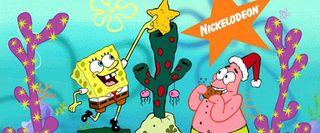 Nickelodeon is investigating a major dip in its ratings. Back in September, the kid-oriented programming company noted a sudden drop in viewership of 15-20% that hasn't boded well for the company's earnings charts at the quarterly mark. Since Viacom has a vested interest in Nickelodeon, the company will work with Nielson to try and figure out what the hell happened.
Since Nickelodeon has posted solid ratings for 66 quarters straight before this decline, it seems fair that CEO Philippe Dauman would call the ratings drop "inexplicable." According to THR, the drop is turning into an "unfortunate" one as the holiday season approaches. During the holidays, toy companies pay more to advertise, and advertise more often. With a decline in ratings, a decline in advertising might follow suit.
Luckily, as the investigation comes together, Nickelodeon isn't sitting idle. The network will introduce 500 new episodes of its various programs over the next year, which is the most ever for the company. This will include episodes of the brand-new Teenage Mutant Ninja Turtles reboot Nick has had in the works for a while. Supposedly a throwback to the original comics, I wouldn't be surprised if an older audience might tune in for the 2012 reintroduction of Raphael, Michelangelo, Leonardo, and Donatello.
I'm not a huge fan of the lineup Nickelodeon has going right now, but I do appreciate that the network is looking at its issues and jumping in gung-ho to try and fix whatever is causing its ratings to drop. Trying new programming won't always do that for a network, but promoting new programs might at least remind audiences that Nickelodeon is still willing to go out on a limb and try new ideas.
Your Daily Blend of Entertainment News