Vote On TVs Most Memorable Moments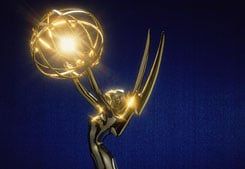 Opinions are like butts – everyone's got one. And if you've got an opinion about the best moments in TV history, now is your chance to voice yours. The Emmy's are coming up and the producers and the Television Academy came up with a fabulous idea to allow the people who watch to decide which moments are the greatest.
"It's a perfect opportunity both to celebrate the history of television and at the same time introduce new generations to some of the medium's most important events," Emmys executive producer Ken Ehrlich said in a statement Monday.
Your choices are limited to 20 Drama and 20 Comedy moments chosen by Television Academy and the Emmy Producers. But, they are some pretty good choices. Visit the ABC'sEmmy page to cast your vote.
Your Daily Blend of Entertainment News
Thank you for signing up to CinemaBlend. You will receive a verification email shortly.
There was a problem. Please refresh the page and try again.