The Lego Star Wars Holiday Special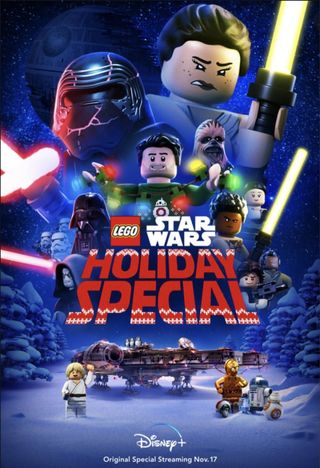 The LEGO Star Wars Holiday Special reunites Rey, Finn, Poe, Chewie, Rose and the droids for a joyous feast on Life Day. Rey sets off on a new adventure with BB-8 to gain a deeper knowledge of the Force. At a mysterious Jedi Temple, she is hurled into a cross-timeline adventure through beloved moments in Star Wars cinematic history, coming into contact with Luke Skywalker, Darth Vader, Yoda, Obi-Wan and other iconic heroes and villains from all nine Skywalker saga films. But will she make it back in time for the Life Day feast and learn the true meaning of holiday spirit?
Latest about The LEGO Star Wars Holiday Special
Your Daily Blend of Entertainment News
Thank you for signing up to CinemaBlend. You will receive a verification email shortly.
There was a problem. Please refresh the page and try again.