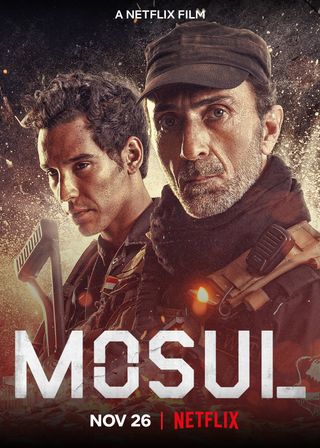 When ISIS took their homes, families and city, one group of men fought to take it all back. After inexperienced Iraqi cop Kawa (Adam Bessa) is rescued from a harrowing firefight by the elite Nineveh SWAT team, he's quickly inducted into the rogue squadron, a band of ten brothers-in-arms led by the wise Major Jasem (Suhail Dabbach). Under constant threat of attack, the unit embarks on a dangerous guerrilla operation, determined to wipe out an enemy base and restore order to the lawless territory.
Your Daily Blend of Entertainment News
Thank you for signing up to CinemaBlend. You will receive a verification email shortly.
There was a problem. Please refresh the page and try again.