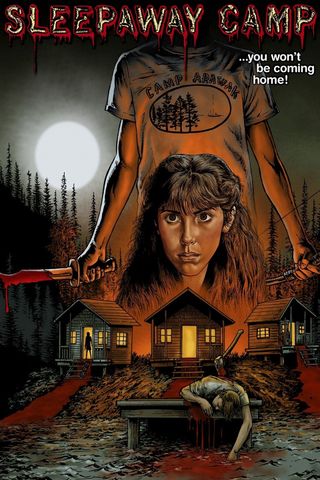 A shy girl named Angela Baker and her cousin Ricky are sent to a youth camping facility for the summer where the guests and counselors suddenly become stalked and killed one-by-one by an elusive maniac.
Your Daily Blend of Entertainment News
Thank you for signing up to CinemaBlend. You will receive a verification email shortly.
There was a problem. Please refresh the page and try again.