Actress and writer Zoe Kazan's story, Ruby Sparks, about a boy wonder author named Calvin Weir-Fields who writes the girl of his dreams into life, is mostly a charming and sometimes painful story about young love and figuring out how real relationships work. The story is a snappy L.A.-based endeavor, punctuated by favorite scenes and getaways in the West Coast town. However, the film is a little too conceptual and long-winded to ever really make the most of its best moments. Partially through Ruby Sparks, Calvin's brother, Harry (Chris Messina), exclaims, "The quirky, messy women whose problems make them appealing are not real." Despite his brother's point-blank affirmation, it takes a while for Calvin (Paul Dano) to realize this; in fact he must first create a woman with these qualities to allow himself to understand the various complications putting a woman into one easy, loveable box can bring.
This quirky woman is Ruby (Zoe Kazan), and she's a character from Calvin's imagination, who shows up in the writer's kitchen one morning, wearing his shirt and nothing else. As any normal person would, Calvin must work through the various levels of fear and confusion before accepting this character-turned-woman into his life. It takes Arrested Development's Alia Shawkat to make this happen, but once it does, the love between Calvin and Ruby should have known no bounds. Unfortunately, that's rarely how love pans out.
There are some family complications and some basic relationship issues (Ruby wants a job, Calvin has no time to write), and it's mostly apparent from the beginning that Calvin and Ruby have a lot of growing up to do if they ever plan on being together long term. Of course, breaking up so soon would leave us with no movie, and so we return to the girl written into life plotline so that Ruby and Calvin can both attempt to grow, awkward and together, hitting pitfalls and making mistakes along the way.
It's a great idea, and in it's best moments—like when Calvin and Harry write lines in Ruby's story forcing her to speak French for laughs—the story is captivating, but often there are lengthy and drawn out moments of tension and unhappiness interposed with those, that only serve to remind us Ruby and Calvin are not good for one another. It takes the couple a lot longer than it takes the audience to understand this, and it is pretty slow going.
Despite Dano's subtleties and Kazan's expressive face (she's still a better writer than actress, and I mean that in the best way possible), the ups and downs of the couple's relationship fall a little flat, leaving room for Messina to shine even more brightly. As usual, Messina is playing a character that is solid under pressure, but his occasional moments of letting go and opening up emotionally show how much depth the actor has. Someone give this guy a shot as a lead, please. I'm tired of only seeing him for five minutes a week in The Newsroom.
Ruby Sparks was directed by Jonathan Dayton and Valerie Faris, the masterminds behind the much-loved Little Miss Sunshine. It's really no surprise the couple would take on a project that was every bit as unique as their first round at theatrical bat, and Kazan's writing combines one seriously great premise with imaginative characters that pop onscreen. Though Ruby Sparks never pans out into something truly great, it will still leave an impression, and that, most certainly, is worth a 105 minutes of your time. There are a surprising number of extras with the release, but this is more of a byproduct of the length of the features than anything else. Each of the film-related segments is just a few minutes long, but for a movie like this, audiences don't really need a ton of explanatory footage.
The first extra is called "The Story," which is a basically a segment that features Dano and Kazan rehashing the plot, and then talking about Faris and Dayton's work with the story, which also comes up in "Real-life Couples." My favorite moment in these extras comes when the "Real-life Couples" to Messina, who was totally sporting his Argo facial hair. That was amusing, but there are some seriously interesting tidbits in these, including Kazan calling the two director's relationship "true symbiosis in action."
"Los Angeles: The Other Character" takes a look at the Los Feliz/ Silverlake areas of Los Angeles the film was shot at. I especially enjoyed hearing the stories about how the crew chose locations, and the sort of homes they looked for to enhance the characters and settings.
None of these extras are mind blowing, but if you enjoyed the film and you especially like all of the settings in L.A., you will find plenty to interest you on the disc.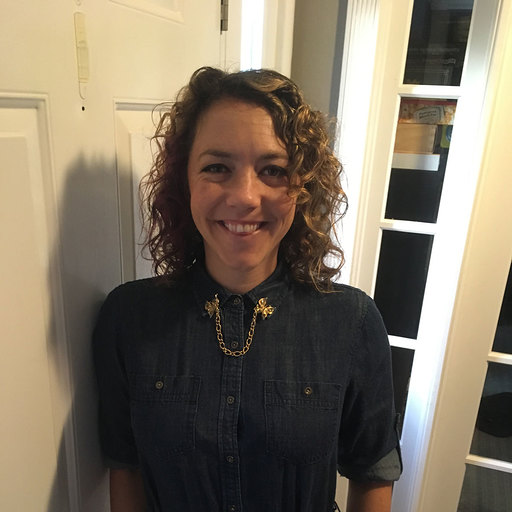 Reality TV fan with a pinch of Disney fairy dust thrown in. Theme park junkie. If you've created a rom-com I've probably watched it.