Pokemon GO Finally Has A Release Date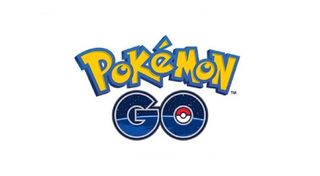 (Image credit: Nintendo)
While an actual day and time was not made known, we were given a release date in the form of a month and a window when we can expect Pokemon GO to be made available for iOS and Android devices. According to Shigeru Miyamoto from Nintendo, the game will arrive at some point in July.
IGN did a brief write-up on the major news that was coming out of the live-streams for Nintendo's products, and one of those products is Pokemon GO. According to legendary developer Shigeru Miyamoto, the game will launch just ahead of the Pokemon GO Plus accessory.
According to Miyamoto the Pokemon GO Plus device will be available at the end of July for $34.99. Game Informer goes into a bit more detail about the Pokemon GO Plus, explaining that the wearable pedometer can be used to work as a way to be alerted about nearby Pokemon that can be captured in the area.
The purpose of the device is to remove the need to keep opening up your phone to look for Pokemon in Pokemon GO. Instead, you can simply keep your Pokemon GO Plus device handy and it will utilize a color-coded system to alert you if a Pokemon is close at hand. It can be used to synchronize with any Bluetooth compatible smartphone including Android devices and iOS devices.
If a Pokemon is close by the Pokemon GO Plus will light up. You can then use the device to throw a Poke-ball at a Pokemon without having to whip out your phone. However, if throwing the ball fails to capture the Pokemon then the device will light up with a red glow. If the capture of the Pokemon is successful then the device will flash with a rainbow color.
They do mention that it's possible to capture all of the Pokemon using the GO Plus device, so that should make it interesting for gamers who travel a lot but don't want to keep their heads down in their phone at all.
As mentioned, the Plus device will launch at the end of next month for $34.99, but they mentioned that before the device launches the app will need be up and out for gamers to have access to. So they're expecting Pokemon GO to launch earlier in the month of July. So technically the game could be just a couple of weeks away at this point.
Additionally, it was revealed that Pokemon GO will sport all of the Pokemon from Pokemon Red, Green and Blue. If things go over well then they will introduce additional Pokemon from the newer games.
The composer of the original Pokemon games, Junichi Masuda, is also returning to compose the music for the mobile app. They're also currently working on some way to make it possible for the upcoming Pokemon GO to share content or connect in some way with Pokemon Sun and Moon. They don't go into detail as to how that's supposed to be happen but maybe they'll go in more depth on that subject after the mobile title releases for Android and iOS devices.
Staff Writer at CinemaBlend.