Today's PlayStation 4 Update Brings More Than Just HDR Support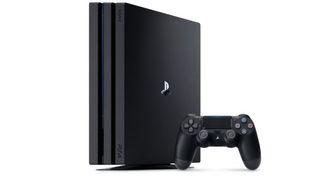 (Image credit: Sony)
Sony's new 4.00 update, codenamed Shingen, has finally dropped. The firmware and OS update is future proofed up until November, where a lot of the content added exceeds the highly anticipated HDR support. In fact, a lot of the features are in preparation for the launch of the PS4 Pro.
Over on the PlayStation Blog, VP of PlayStation brand marketing at Sony Interactive Entertainment America, John Koller, explained that 4.00 brings standardized high-dynamic range visual output to the PS4 for those who have a compatible monitor or television display that supports HDR. The option is now available in the Video Output Settings within the system settings options on the dashboard.
But HDR is just one of many new features now available for the PlayStation 4 and its upcoming sibling, the PS4 Pro. They've already added PS4 Pro updates in the form of full-HD streaming output to compatible devices through the new Remote Play feature for PCs, Macs and Xperia devices. What this means is that the restricted resolution standards for the live-streaming remote play from PS4 to PC can now be used at 1080p, including 1080p Share Play options and 1080p and 60fps live-streaming and broadcasting on YouTube. If you plan on using your PS4 Pro for live-streaming on Twitch.tv you will be limited to 1080p at 30fps, so that's something to consider depending on if you do majority of your streaming on YouTube or Twitch.
One of the things in the update that completely took me by surprise is the new Quick Menu feature for the background music. This is obviously Sony's answer to Microsoft bringing back the much-requested background music feature for the Xbox One through DLNA, hardware peripherals or app streaming while you play your games. You can now use the Quick Menu from the PS4's dashboard while playing a game to quickly activate the PlayStation Music option that allows you to play music from Spotify, including activating a playlist without having to open up separate menus.
Another new addition to the PlayStation dashboard is the What's New tab, which has been greatly updated to include new information from what your friends have been up to on the PS4. This is a bit late to the party compared to the Xbox app for Windows 10 and the Xbox One dashboard update from a long time ago that allowed you to see what your friends were up to with live updates and friend feeds showing what games they've been playing, what achievements they've acquired and what groups they've joined.
Essentially you could sum up the Shingen 4.00 update for the PlayStation 4 as the "We finally caught up to Xbox" update.
Sony has been taking a somewhat lackadaisical approach to their updates and features for the PS4 after securing first place in this generation's console race, and they've surrendered a lot of ground and accessibility to Microsoft lately, which has literally come back to bite them on the butt after Microsoft managed to win two months in a row in the United States with the Xbox One. A lot of that was due to the Xbox One S and its aggressive pricing, but Microsoft has really been turning the ship around at the Xbox brand under Phil Spencer's leadership, and Sony seems to be the one playing catch-up, as evidenced by a lot of features already present on the Xbox One making their way onto the PS4.
Now that 4.00 is up and out for the PS4, we'll see if Sony starts getting aggressive again when November rolls around and the PS4 Pro launches.
Your Daily Blend of Entertainment News
Staff Writer at CinemaBlend.
Your Daily Blend of Entertainment News
Thank you for signing up to CinemaBlend. You will receive a verification email shortly.
There was a problem. Please refresh the page and try again.