Here's What's Being Done About Those Missing Super Nintendo Games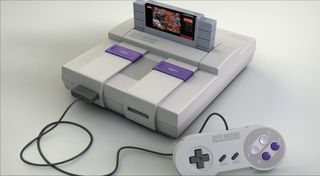 It's not every day that $10,000 worth of video games go missing in the mail (we hope), so it looks like a recent incident involving an archiving project gone very, very wrong is getting some additional attention from the parties involved.
Last week we reported on a video game archivist who goes by the name Byuu. Long story short, he was working on a project to digitally archive every Super Nintendo game in existence and was expecting a package from a contributor with games valued at somewhere between $7,500 and $10,000. Once the package made its way from Frankfurt to New Jersey, though, it vanished.
Over on Destructoid, they reached out to Byuu to find out how the hunt was going. According to the archivist, steps have been taken by the US Postal Service to track down the package, but he isn't exactly overflowing with positive feelings that anything will turn up. Here's what Byuu said about the ongoing investigation:
So why isn't he feeling super confident that the package will ever be tracked down? Because he "kind of" received part of the package finally, but not the part containing $10,000 worth of video games. Instead of a box of SNES cartridges, Byuu received a torn piece of the packaging containing the address. It was apparently accompanied by a note explaining that his package was damaged by "normal machine processing," which translates to "you get a piece of brown paper with your address on it."
Obviously, Byuu was not too thrilled with the "package" that finally arrived, nor the USPS' nonchalant note that basically says "this is totally normal, have a good day." While posting about the incident, Byuu claims that the Jersey City USPS pretty much stole $10,000 worth of games, which is a pretty serious accusation.
In speaking with Destructoid, Byuu said he admits that he has no way of knowing what really happened, but that the circumstances surrounding the missing package are suspicious.
Thankfully, there's a glimmer of hope. All of the attention this incident has garnered has resulted in the USPS launching an investigation into the matter. Again, Byuu isn't feeling too confident, but at least it sounds like the loss of $10,000 worth of goods is being handled with a bit more care.
In the meantime, Byuu is set on gathering the funds to pay back the person he was borrowing the games from. For those interested in kicking a few dollars toward the cause, you can check out his Patreon. He has also noted that, if the games finally pop up, he will be refunding any donations made.
Your Daily Blend of Entertainment News
Staff Writer for CinemaBlend.
Your Daily Blend of Entertainment News
Thank you for signing up to CinemaBlend. You will receive a verification email shortly.
There was a problem. Please refresh the page and try again.