Pokemon Game Tournaments Will Have New Rules Next Year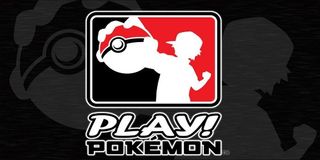 (Image credit: Nintendo)
If you're a tournament goer for Pokemon games and enjoy the camaraderie and fellowship of other Pokemon trainers, you'll be pleased (or disappointed?) to know that there will be some major rule changes starting in 2018 for the video game rendition of the live Pokemon tournaments.
Over on the official Pokemon website, the Pokemon Company announced that the rules for the video game rendition of the company's popular monster-capturing series will see some major changes. These changes include switching over to Pokemon Ultra Sun and Pokemon Ultra Moon.
All of the Pokemon in the national Pokedex are allowed, except for Mythical Pokemon, some Legendary Pokemon, and Ash-Greninja. The reasoning behind the ban on specific Pokemon isn't explained, but it's a safe bet that Pokemon that are likely overtly powerful or considered to be too cheating.
However, there's no mention if all the free Mythical and Legendary Pokemon that Nintendo have been giving out for free over the last couple of years will be banned as well?
Either way, all Pokemon -- weak, small, big, large, and everything in between -- will need to be set to level 50 when used in the tournaments, even Pokemon below level 50. All Pokemon must also have an Alola symbol to participate as well.
The battle time has also been set to five minutes while the match time will be 50 minutes, and all battles will be double battles within Pokemon Ultra Sun and Pokemon Ultra Moon.
You won't be able to double-up on your Pokemon, though. No duplicates are allowed nor are duplicate items allowed.
These new rules will be applied starting in early 2018 for the video game championships and tournaments. The current rules will still apply up until December of later this year.
Additionally, players who are keen on getting acquainted with these new changes ahead of their official roll out can actually start playing with the new tournament ruleset right now. If you have a copy of Pokemon Ultra Sun or Pokemon Ultra Moon for the Nintendo 3DS, you can visit the in-game Festival Plaza and download the rules through the Pokemon Global Link to start battling and training with your buddies in order to get familiarized with the rules.
The Pokemon Tournaments have been going on for years since the debut of the series back in the mid-1990s for the GameBoy. Even though the series is more than 20 years old, one would have thought that the whole fad would have waned by now, but thanks to Pokemon Go becoming a global phenomenon that reinvigorated the series, we're seeing a lot more interest in the property.
However, in this case, the tournaments won't be accommodating Pokemon Go, and will still focus on Nintendo's own handheld systems for the battles and teams. Niantic has its own separate events and tournaments setup outside of what the Pokemon Company facilitates and organizers. You can check out the full 19-page rulebook update for the 2018 Pokemon Tournaments over on the Pokemon website.
Your Daily Blend of Entertainment News
Staff Writer at CinemaBlend.
Your Daily Blend of Entertainment News
Thank you for signing up to CinemaBlend. You will receive a verification email shortly.
There was a problem. Please refresh the page and try again.