WB Games Is Hiring For A New DC Project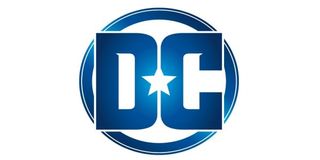 (Image credit: DC Comics)
Warner Bros., and Rocksteady may have ended the Batman Arkham series, but the former certainly isn't done making new super hero-themed video games. In fact, the company is hiring right now for a new DC-themed project at one of its internal studios located up in Montreal, Quebec, Canada.
The news was posted over on the WB Games Montreal Facebook page, where a post states that the WB Games Montreal studio is looking to hire a full time technical director to lead a team of programmers. What's more is that the page reveals that this is for a project composed of a "passionate team" working on an upcoming DC Universe game.
So what sort of game could the studio be working on? Well, WB Games Montreal was founded seven years ago as a subsidiary studio to help out with other main studio projects. For instance, WB Games Montreal worked as a port house for Rocksteady's Batman: Arkham City, working specifically on the Wii U exclusive Batman: Arkham City Armored Edition.
The studio was also in charge of creating Batman: Arkham Origins as a release in between Batman: Arkham City and Batman: Arkham Knight from Rocksteady Studios. Most of the company's games have centered around supporting the AAA studio, Rocksteady, or working on kids games in between that time.
The latest outing from the studio was the Batman: Arkham Knight DLC for home consoles and PC known as Batgirl: A Matter of Family, which came out way back in 2015.
Essentially, most games have a two year gap between releases when based on existing design platforms. However, it usually takes a lot longer if the studio is building its own engine, or working on a project from the ground up. Original projects built on new tech can take anywhere between five and seven years of development time.
If WB Games Montreal is still hiring in technical directors then it means that whatever project it's working on doesn't have its core mechanics implemented yet, or the studio is bringing in new talent to help expand on certain core mechanics. This means that the game is likely still very, very early on in development and the team could either still be white box testing concepts or just moving forward with the actual design of the gameplay mechanics.
In a typical development cycle, if the core mechanics still aren't in place then the game is probably at least two years out from release. Alternatively, WB Games Montreal let go or lost its technical director and had to replace them, at which point the game could be much further along than we think.
Now if we're going with that typical time frame and the game is two years out from release, then it means that it could be a tie-in game to the new Batman or Man of Steel movies. Alternatively, the studio could be tapped to work on something we might not be expecting... like a game based on Wonder Woman. A two-year development window would put it in line to possibly release with the next Wonder Woman movie.
Then again, Warner Bros., could have the Montreal branch working on something completely different. Fans have been clamoring for a game based on The Shadow comic book series, along with another entry in the Batman franchise; others are holding out hope that Hal Jordan might star in his own Green Lantern game. For now, though, fans get the privilege of speculating as to what sort of DC-focused game WB Games Montreal is working on.
Staff Writer at CinemaBlend.
Your Daily Blend of Entertainment News
Thank you for signing up to CinemaBlend. You will receive a verification email shortly.
There was a problem. Please refresh the page and try again.