Amnesia: The Dark Descent Now Available For PC, Mac And Linux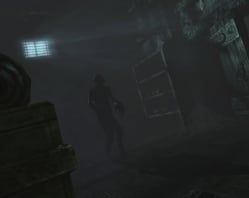 Frictional Games' Amnesia: The Dark Descent is a truly fitting horror-survival game that takes things scares and thrills to the next level by incorporating destructible and interactive environments with the task of just trying to stay alive. The company announced that the interesting new horror title is currently available for purchase for PC.
As stated in the press release…
DRM free? Nice. Just watch out for those pesky pirates…especially the retarded ones that say "I'll buy the game if I like it." Anyway, Amnesia: The Dark Descent is currently available for PC, Mac and Linux for the budgetary price of $19.99. You can learn more about the game's features by visiting the Official Website. For those who need a little incentive to get geeked about this title need to look no further than the small gameplay clip below.
Staff Writer at CinemaBlend.
Your Daily Blend of Entertainment News
Thank you for signing up to CinemaBlend. You will receive a verification email shortly.
There was a problem. Please refresh the page and try again.