Nike Adds Esports Player To Upcoming Campaign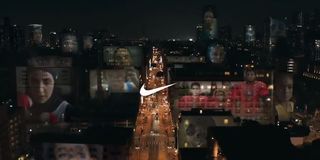 The whole eSports ecosystem has been in the news a lot over the last couple of years. It really hit a boom with the mega-millions up for grabs at League of Legends tournaments and Dota 2 championship showdowns. Well, it appears as if outside brands are now taking an interest in competitive gaming, as Nike could make its first endorsement deal with an eSports player.
SportsPro is reporting that Nike selected Chinese League of Legends professional Jian "Uzi" Zihao to be part of a potential endorsement deal. The deal would see Zihao sharing screen space with some pretty big names in the entertainment and sports business, including NBA player LeBron James and actor Bai Jingting, who is famous for having starred in a variety of Chinese melodramas and romance flicks.
The commercial endorsement is part of a brand promotion for the upcoming Showtime series Shut up and Dribble from LeBron James, and Zihao could be representing the Royal Never Give Up Chinese League of Legends team in the commercial, which will give Riot Games' highly popular MOBA some screen time in front of mainstream audiences, as well as further help solidify eSports' aim to bring in advertisers and investor expansion for non-endemic brands.
As noted in the article, the RNG team have been moving outside of game-based advertising slowly but surely, gaining advertising deals with Mercedes and KFC. Zihao is hailed as one of the best League of Legend players in the world, and prior to landing some of these big deals the Chinese state broadcasting network, CCTV, ran a documentary on the 21-year-old leading up to his participation in the competitive Asian Games that took place in Jakarta, where Zihao managed to land himself a gold medal.
This kind of endorsement deal is the exact kind of deal that many eSports teams have been seeking out, due to the fact that revenue is mostly generated through DLC purchases from consumers. It's how many prize pools are formulated at community and publisher-hosted eSports events, especially in the FGC for games like Mortal Kombat X or Street Fighter V.
Valve and Riot make so much from the microtransactions in Dota 2 and League of Legends, both companies can afford to have massive winning stakes for the grand finals. Other companies and leagues are also hoping to expand beyond community-driven prize pools, which is why we've seen a push from companies like Blizzard to reach out to other major stakes holders in major leagues sports brands to start teams in games like Overwatch, or 2K Games teaming up with the NBA to host eSports tournaments for the NBA 2K series.
Even if you weren't much of a fan of eSports before, you have to admit that it's becoming big enough where it's almost impossible to ignore.
The whole electronic competitive gaming field is also looking to step into the world of the Olympics, but the IOC prohibits any game featuring killing or death from being present in the line-up. So while League of Legends won't be appearing anytime soon in an Olympic Games line-up, on the upside eSports competitors like Zihao could be starring in Nike ads.
Your Daily Blend of Entertainment News
Staff Writer at CinemaBlend.