The Epic Games Store: Here's What We Know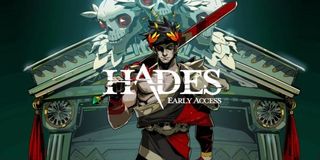 (Image credit: Supergiant Games)
Epic Games officially opened up the Epic Games Store yesterday. It's a rival digital distribution service to Valve's Steam or the DRM-free service GOG.com. The new store isn't just about making PC games available to gamers from a convenient launcher, it also has some other goodies, too. Here's what we know.
If you've already signed up with Epic Games to make use of the Epic Games launcher then you'll be able to make use of the service right away over on the Epic Games Store page. This was actually leveraged by Fortnite registrations, so if you play the game, you're already registered with an account that can be used with the Epic Games Store. So technically, Epic already has a built-in userbase of around 200 million users... all they have to do now is get those users to buy from the store.
As for the store offerings, the selections are slim pickings at the moment but the store just launched, so that's to be expected. At the moment there are some games in Early Access, some games that are fully launched, and some games that are coming soon.
What's In Early Access
Supergiant Games' Hades is currently in Early Access on the Epic Games Store at the moment for $19.99. Right now it's the only featured game in Early Access but that's likely going to change very soon in the near future.
What's Available Right Now
Annapurna Interactive's Ashen launched as a full game on the Epic Games Store for $39.99, while tinyBuild's Hello Neighbor is available for $29.99. Obviously you can get Fortnite from the store as well, but you don't have to pay anything since it's available for free, along with Epic's other shooter game, Unreal Tournament.
Another classic Epic Games title, Shadow Complex, is available for $14.99. Sadly the Gears of War trilogy is not available in the store, but if it did become available that would be huge. Additionally, Team17's Genesis: Alpha One is currently listed for pre-purchase for $29.99.
What's Coming Soon
Beyond that, there are a handful of other games are listed as "Coming Soon", including Subnautica, the recently released Darksiders III, Coffee Stain Studios' Satisfactory, Double Damage's Rebel Galaxy Outlaw, another one of Annapurna Interactive titles called Outer Wilds, Team Meat's Super Meat Boy Forever, Tripwire Interactive's Man Eater, Saber Interactive's World War Z, and ThatGameCompany's Journey... yes, the same Journey that was originally a PS3 and PS4 exclusive. All of these games are marked as "Coming Soon" and some are set to release within weeks, while others are months away.
What's Special About The Epic Games Store
One very special feature for the Epic Games Store is that every two weeks they will be giving away a free game for users. Yes, there will be free games to own without paying a dime. Subnautica will be the first game given away for free from December 14th through December 27th, and it will be followed by Super Meat Boy, which will be available for free from December 28th, 2018 through January 10th, 2019.
Now the cool part about it is that the store is easy to navigate, the games are right there for your perusal, and the pricing is about par the course with other digital distribution services.
Obviously, since the selections are limited right now you won't find an entire library's worth of games on the Epic Games Store like you will on GOG.com or Steam. So it's a long ways off from being a Steam/GOG killer. However, with the giveaway of games every two weeks and an easy-to-use interface, it could definitely become a noteworthy digital distribution outlet if Epic Games works hard and keeps bringing new titles to the platform at a moderate clip.
Your Daily Blend of Entertainment News
Staff Writer at CinemaBlend.