Dark, Vampire RPG Announced For Xbox 360, PS3, PC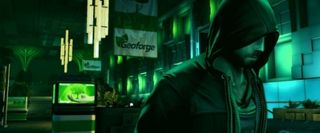 Kalypso Media and Realmforge Studios are currently hard at work on a brand new RPG for home consoles and PC. The game sees players assume the role of a mysterious vampire who wakes up without memories of who he is and what's going on.
If the basic premise sounds like a typical JRPG, it's not so simple. Players will fill the shoes of a blood-sucker named Eric Bane who wakes up in the middle of a vampire-inhabited club where he must figure out how he got there and how things became the way they are. There isn't a whole lot of information on the game but the general gist is that players will explore the underworld of vampires using Bane as a way to uncover and unfold the mystery surrounding his amnesia. The basic setup and gameplay sort of reminds me a little bit of Vampire: The Masquerade, and we certainly don't get enough games like that.
Visually, the game looks pretty sleek and the art-style seems to contain a noir, cyber-emo vibe to it, which suits the whole vampire thing quite nicely. Fans of the cinematography and color grading of the movie Daybreakers will probably dig Dark. Gematsu even has a few screenshots up to give gamers a look at what they can expect from this vampire RPG.
Unfortunately the game isn't set for release until 2013, but we can definitely expect to see more media assets and info surface at E3 and subsequent game conventions. Dark is set to be released in the early first quarter of next year for the Xbox 360, PS3 and PC.
Staff Writer at CinemaBlend.