Double XP, Half Price Maps for PS3 COD4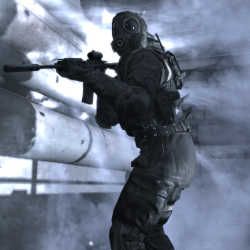 Last weekend, the experience point gains for the 360 version of Call of Duty 4 were doubled and the price of the Variety Map Pack was halved. Now it's the PS3 owners turn to rack up some easy levels and get cheap maps.
According to fourzerotwo, the blog of Infinity Ward community manager Robert Bowling, all COD4 multiplayer matches on PSN will yield double the experience points from Friday, September 19th to Sunday, September 21st. Additionally, from September 18th to the 25th, the Variety Map Pack can be purchased for half-price.
As I said before last weekend, the map pack's got some good stuff and it's worth your money. Also, just to give you a sense of how much XP you'll earn on double experience weekends, Bowling noted that he gained 45 levels - and without neglecting his family, too. Not too shabby.
Your Daily Blend of Entertainment News
Staff Writer at CinemaBlend.