Dragon Ball Z: Raging Blast 2 Now Available For Xbox 360 And PS3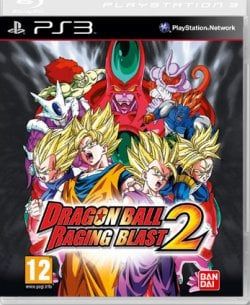 Lots of new games are hitting store shelves today, just ahead of Activision's indomitable beast known as Call of Duty: Black Ops. Namco let loose the news today that the sequel to popular fighting game, Dragon Ball Z Raging Blast, is now available for the Xbox 360 and PS3 at local retailers.
As stated in the press release…
And in case you forgot, although I don't see how that would be possible, there is a 30 minute episode of Dragon Ball Z included on the disc called "Plan to Eradicate the Super Saiyans". If you're into that sort of thing, that'll probably make the purchase a little bit more worth-while just in case all those playable characters, online game modes, customizable moves and destructible environment combos aren't enough.
Now that you've been reminded that Dragon Ball Z Raging Blast 2 is currently available for purchase, you can pick up a copy of the game at your local retailer for either the Xbox 360 or PS3 for only $59.99. The game is rated 'T' for Teen so you under-aged DBZ fans don't have to worry about getting turned away from the store owner when you use your parent's credit card to try and purchase it.
You can learn more about Dragon Ball Z Raging Blast 2 by visiting the Official Website.
Staff Writer at CinemaBlend.
Your Daily Blend of Entertainment News
Thank you for signing up to CinemaBlend. You will receive a verification email shortly.
There was a problem. Please refresh the page and try again.