Final Fantasy XIV Website Goes Live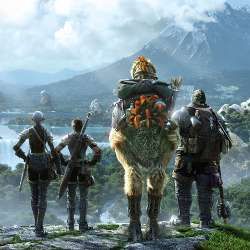 Today Square Enix announced that the website for their PC/PS3 MMORPG Final Fantasy XIV. It's not just a lame teaser site with a shiny logo, either.
The website contains information on the game world's storyline, locations, and races. There's also a brief overview of the game's mechanics, such as the different "disciplines" (sets of skills) a player can specialize in. Should all this text start to bore you, there's a trailer and screenshots as well.
Final Fantasy XIV will be released globally in 2010 in Japanese, English, French, and German.
Staff Writer at CinemaBlend.
Your Daily Blend of Entertainment News
Thank you for signing up to CinemaBlend. You will receive a verification email shortly.
There was a problem. Please refresh the page and try again.