Free Red Faction: Guerrilla, Darksiders Hellbook Coming Next Week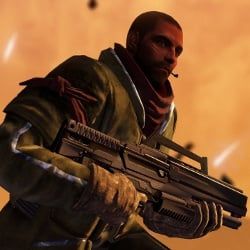 If you haven't received your free copy of Red Faction: Guerrilla or the Darksiders Hellbook yet, don't blame your mailman. They should be arriving soon.
"Wondering where are your copies of the Darksiders Hellbook and Red Faction: Guerrilla?" read a new post on the Darksiders website. "They should start appearing over the course of next week, starting March 23. The wait is almost over!"
The Hellbook is a disc with Darksiders art, videos, and "other awesome stuff." The vouchers for these free goodies were included in new, early copies of Darksiders in the US. The deadline for redeeming these vouchers was March 7th.
Staff Writer at CinemaBlend.
Your Daily Blend of Entertainment News
Thank you for signing up to CinemaBlend. You will receive a verification email shortly.
There was a problem. Please refresh the page and try again.