Full Band Hero Song List, Guitar Hero 5 Song Importing Details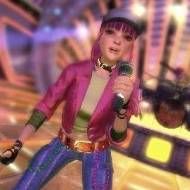 Today Activision revealed what songs will ship with Band Hero on November 3rd. They also explained what it'll cost to use your Guitar Hero 5 songs in this new game.
PS3/360/Wii players who own GH5 can import 69 of the game's songs into BH for $6/480 MS Points/600 Wii Points. Alternately, you can transfer 61 of BH's songs to GH5 for $5/400 MS Points/500 Wii Points. The list of forward-compatible songs can be found here. Activision plans to allow players to import songs from Smash Hits and World Tour into BH as well in the future; details will be revealed on that soon.
The track lists for the console and DS vrsions of BH are as follows:
Xbox 360, PS3, PS2, Wii
3 Doors Down - "When I'm Gone"
The Airborne Toxic Event - "Gasoline"
The All American Rejects - "Dirty Little Secret"
Alphabeat - "Fascination"
Aly and AJ - "Like Whoa"
Angels & Airwaves - "The Adventure"
Ben Harper and the Innocent Criminals - "Steal My Kisses"
Big Country - "In a Big Country"
The Bravery - "Believe"
Carl Douglas - "Kung Fu Fighting"
Cheap Trick - "I Want You To Want Me (Live)"
Cold War Kids - "Hang Me Up To Dry"
Corinne Bailey Rae - "Put Your Records On"
Counting Crows - "Angels of the Silences"
Culture Club - "Do You Really Want To Hurt Me"
Dashboard Confessional - "Hands Down"
David Bowie - "Let's Dance"
Devo - "Whip It"
Don McLean - "American Pie"
Duffy - "Warwick Avenue"
Duran Duran - "Rio"
Evanescence - "Bring Me To Life"
Everclear - "Santa Monica (Watch The World Die)"
Fall Out Boy - "Sugar, We're Goin' Down"
Filter - "Take A Picture"
Finger Eleven - "Paralyzer"
The Go-Go's - "Our Lips Are Sealed"
Hilary Duff - "So Yesterday"
Hinder - "Lips Of An Angel"
Jackson 5 - "ABC"
Janet Jackson - "Black Cat"
Jesse McCartney - "Beautiful Soul"
Joan Jett - "Bad Reputation"
Joss Stone - "You Had Me"
Katrina and The Waves - "Walking On Sunshine"
The Kooks - "Naive"
KT Tunstall - "Black Horse and the Cherry Tree"
The Last Goodnight - "Pictures Of You"
Lily Allen - "Take What You Take"
Maroon 5 - "She Will Be Loved"
Marvin Gaye - "I Heard It Through The Grapevine"
Mighty Mighty Bosstones - "The Impression That I Get"
Nelly Furtado - "Turn Off The Light"
N.E.R.D. - "Rockstar"
No Doubt - "Just A Girl"
No Doubt - "Don't Speak"
OK Go - "A Million Ways"
Papa Roach - "Lifeline"
Parachute - "Back Again"
Pat Benatar - "Love Is A Battlefield"
Poison - "Every Rose Has Its Thorn"
Robbie Williams and Kylie Minogue - "Kids"
The Rolling Stones - "Honky Tonk Women"
Roy Orbison - "Oh Pretty Woman"
Santigold - "L.E.S. Artistes"
Snow Patrol - "Take Back the City"
Spice Girls - "Wannabe"
Styx - "Mr. Roboto"
Taylor Swift - "Love Story"
Taylor Swift - "Picture To Burn"
Taylor Swift - "You Belong With Me"
Tonic - "If You Could Only See"
The Turtles - "Happy Together"
Village People - "YMCA"
Yellowcard - "Ocean Avenue"
Nintendo DS
The All-American Rejects - "Believe"
Avril Lavigne - "Girlfriend"
Black Eyed Peas - "Let's Get It Started"
Blink-182 - "First Date"
Boys Like Girls - "The Great Escape"
Duran Duran - "Hungry Like The Wolf"
Eagles of Death Metal - "Wannabe In L.A."
Evanescence - "Call Me When You're Sober"
Fall Out Boy - "Thnks Fr Th Mmrs"
Foo Fighters - "Monkey Wrench"
Kaiser Chiefs - "I Predict A Riot"
The Killers - "Spaceman"
Kings of Leon - "Manhattan"
KT Tunstall - "Suddenly I See"
Lacuna Coil - "Our Truth"
No Doubt - "Excuse Me Mr."
Pink - "So What"
The Presidents of the United States of America - "Lump"
The Pretenders - "Boots of Chinese Plastic"
Queen - "Crazy Little Thing Called Love"
Queens of the Stone Age - "No One Knows"
The Red Jumpsuit Apparatus - "You Better Pray"
The Rolling Stones - "Under My Thumb (live)"
Spin Doctors - "Two Princes"
Sublime - "All You Need"
Sum 41 - "In Too Deep"
Ugly Kid Joe - "Everything About You"
Vampire Weekend - "A-Punk"
The Vines - "Get Free"
Weezer - "Troublemaker"
Your Daily Blend of Entertainment News
Staff Writer at CinemaBlend.