GTA 5's Best Online Missions Include Jump The Lake, Laguna Seca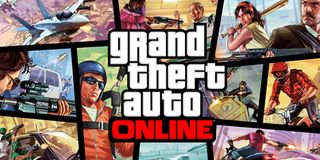 Grand Theft Auto V players have built some incredible multiplayer missions with the GTA Online Content Creator. Rockstar Games rang in the New Year by highlighting six of the best missions.
The first, "Jump the Lake," challenges players to cross a body of water on a motorbike. Through some careful driving, they can jump from one ramp to the next all the way to the other coast. It's even more entertaining if the drivers aren't careful, though:
While the Content Creator only lets you create Deathmatch and Race missions, RatchetAu figured out a way to make a new mode. In his two "Busted" missions, one player takes on the role of a crook and must escape or kill the cop players. It requires a little bit of manipulation to work properly, though.
"To track the crook's location, have them get 3 kills before you start the chase. To end the round, have one person get 10 kills," RatchetAU says.
GTAVDriver took the realistic approach, recreating the Laguna Seca Raceway in central California. The GTA Online recreation of Laguna Seca has all of the original's 11 turns, including the notorious corkscrew. There's no police or traffic so you can focus solely on driving.
If you'd prefer some combat mixed in with your racing, rechyyy's creations might be worth a look. His Fort Zancudo race lets up to 8 players run from the police in a military base. Spyhunter V1 is an homage to the classic vehicle combat game Spy Hunter. You can catch a glimpse in the video below:
This week Rockstar Games announced ten other suggested missions. These missions, designated as Rockstar Verified Jobs, are now available across both PS3 and Xbox 360. Rockstar will select additional Verified jobs soon to ensure that you can easily find the best Jobs.
The Content Creator was released for free in early December. It enables players to build custom missions anywhere in the game world and set their rules. Since the Content Creator's launch, players have built over a million Jobs.
Other content updates for GTA Online include the Beach Bum Pack and Capture mode. All of this new content can be downloaded for no charge.
Staff Writer at CinemaBlend.
Your Daily Blend of Entertainment News
Thank you for signing up to CinemaBlend. You will receive a verification email shortly.
There was a problem. Please refresh the page and try again.