Gabe Newell, J.J. Abrams To Give Keynote Discussion At D.I.C.E. Summit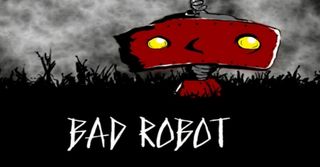 Two of the biggest names in the entertainment industry will be hosting the opening keynote discussion at this year's D.I.C.E. Summit hosted by the Academy of Interactive Arts & Sciences. For those who don't know (and shame on you for not knowing) Abrams is the mastermind who came to fame thanks to TV shows like Alias and Lost and Gabe Newell is one of the legendary minds behind Valve, makers of Half-Life and Steam.
The two icons will meet and discuss various topics in the entertainment space in Las Vegas, Nevada on February 6th next week. The name of the session is called "Storytelling Across Platforms: Who Benefits Most, the Audience or the Player?".
Martin Rae, president, Academy of Interactive Arts and Sciences commented about having such influential minds at the D.I.C.E. Summit, saying...
In case you haven't been keeping up with the news, J.J. Abrams has recently been designated as the director for the upcoming Star Wars film, where-as Gabe Newell is set to become an even bigger billionaire when the Steam console finally launches later this year.
It should be an exciting time for those attending the D.I.C.E. Summit and should render some interesting news articles to follow suit thereafter.
You can learn more about the D.I.C.E. Summit and both Abrams and Newell's appearance by visiting the official website.
Staff Writer at CinemaBlend.
Your Daily Blend of Entertainment News
Thank you for signing up to CinemaBlend. You will receive a verification email shortly.
There was a problem. Please refresh the page and try again.