Gears of War PC Glitch Fixed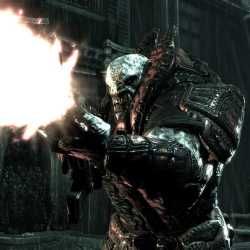 Curb-stompers of the world, rejoice. Epic Games has released a patch to fix the game-breaking bug that suddenly hit the PC version of Gears of War over a week and a half ago.
The bug was due to the game's digital certificate, which was mistakenly set to expire on January 28th, 2009. Thus, gamers were unable to play the game after January 28th. Doozy of a bug.
Many players have been able to get around the bug by simply setting their computer's system clock back to January 27th or earlier. Now they don't have to, though. The small patch should be available through most major download websites now.
Staff Writer at CinemaBlend.
Your Daily Blend of Entertainment News
Thank you for signing up to CinemaBlend. You will receive a verification email shortly.
There was a problem. Please refresh the page and try again.