Guitar Hero 5 Song Importing Details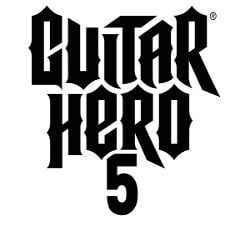 Ever wanted to play some Guitar Hero 3 tunes on Guitar Hero: World Tour or even Guitar Hero: Smash Hits? Well now you can with Guitar Hero 5's import song option that is available on all versions of the game. Activision (via Joystiq) has released the details on how this importing process will go and what it will entail.
For the Xbox 360 and PS3 versions, you will have to download a free update that enables you to import songs. You will then have to pay a "small re-licensing fee" to rip songs off the other GH discs and import them. These songs will then be stored on your hard drive. For the Wii, the process is a little more complicated due to the fact that the Wii has no hard drive. You will have to go through the same steps of downloading an update and paying the re-licensing fee, but you'll have to re-download the songs onto an SD card or the Wii's internal memory (which we all know doesn't hold much).
Whichever console you will be importing songs on, they will be updated to include all the features that Guitar Hero 5 has to offer. Six DLC songs will not be forwards-compatible but Activision has yet to reveal which songs they are.
Your Daily Blend of Entertainment News
Thank you for signing up to CinemaBlend. You will receive a verification email shortly.
There was a problem. Please refresh the page and try again.