Hideo Kojima Reveals The Secret Behind His Studio's Logo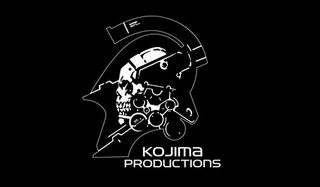 Legendary game director Hideo Kojima has revealed that the logo for his new studio, Kojima Productions, is more than a rad-looking space-knight-skeleton-guy. It turns out the image is of an actual studio mascot, which has now been revealed.
Kojima took to Twitter yesterday for the big reveal, showing off a character he has named Ludens, dubbing it the "icon of Kojima Productions."
Ludden was then shown off in full profile, complete with a flag bearing the Kojima Productions logo in the background. It should be noted that Ludens appears to have an actual skeletal face with a blue light shining behind the eyes and teeth. Combine that with the fact that Ludens looks like a cross between an astronaut and a knight and you've got yourself a wicked mascot.
Obviously, we have our fingers crossed that Ludens is somehow tied to Kojima's upcoming game, which is planned as a PlayStation 4 exclusive. Other than the fact that he said it was an action game that will appeal to fans of series like Uncharted, we don't really know much more about the game. That's an interesting comparison, as I was just thinking last night how much Uncharted 4: A Thief's End introduces some fantastic stealth areas that remind me of Kojima's best-known work, the Metal Gear series.
While it would be great for Ludens to pop up in Kojima's next game, it could also be exactly what he says it is; a studio mascot. Most folks don't put so much effort into creating a studio mascot, though, which is why we figure this won't be the last we see of Ludens. If nothing else, he certainly works well as a mascot. After Kojima's messy breakup with Konami, he is for the first time in decades venturing off into the great unknown with nothing but a hand-picked team of developers at his back. This is perhaps Kojima at his most exposed (skeletal), but he still aims to march forward into the great unknown and give it his best shot, which would explain the armor that's half knight, half astronaut.
Then again, maybe I'm reading way too much into this. Maybe Kojima just thought it would be rad to have a proper mascot from the onset and tasked one of his new artists to work something up. There's something kind of charming about that approach, similar to a high school band who decides to pick a name and design their logo before they've ever actually practiced together.
Kojima followed up his Ludens picture with a couple more details, including the fact that the studio will "deliver the new play in the new future," and that the suit is called an extra-vehicular activity (EVA) creative suit. Again, that's a lot of details for a character that's "just a mascot."
Staff Writer for CinemaBlend.
Your Daily Blend of Entertainment News
Thank you for signing up to CinemaBlend. You will receive a verification email shortly.
There was a problem. Please refresh the page and try again.