Kane And Lynch 2: Dog Days Debut Trailer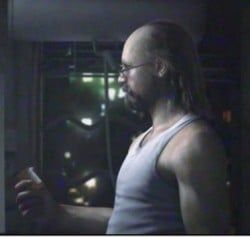 Intense, scary, dark and loud. That sums up the Kane and Lynch 2 debut trailer. IO Interactive, Eidos and Square Enix released the debut trailer, which contains a bloody shootout and a brooding psychotic. What's sort of funny is that near the end of the trailer there's a bit of a tired, white-shirt wearing Kane who mimics some of Al Pacino's characteristics from the movie, Dog Day Afternoon.
The original game was a dark, moody, dramatic action game that put players in the opposite role of the good guy/villain spectrum. And even though the first game picked up some mixed reviews due to the somewhat controversial characters and content, the sequel is bound to be just as unsettling, if not more disturbing.
You can check out the new debut trailer for the game below or visit the Official Website for more information. Kane and Lynch 2: Dog Days is due out in 2010 for the Xbox 360 and PS3.
Staff Writer at CinemaBlend.
Your Daily Blend of Entertainment News
Thank you for signing up to CinemaBlend. You will receive a verification email shortly.
There was a problem. Please refresh the page and try again.