Last Of Us Director Thought Game Would Bomb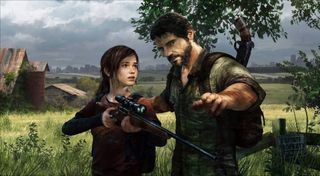 Who would have thought that The Last of Us was a potential bomb? Well, based on the promotional trailers and the marketing by Sony's team leading up to the game's release, no gamer in their right mind would have thought such a thing. However, behind the scenes, the game's director and key designers were seeing something completely different.
Gamespot grabbed a couple of quotes from the Conversations With Creators video, which runs the length of just over half an hour. You can check it out below.
Bruce Straley, the co-director for The Last of Us mentioned that they thought "it would tank" and they didn't think it would be able to come together in the time that they had.
The creative mind behind the game, Neil Druckmann, joked that if the game failed then it would be the downfall of Naughty Dog. I tend to doubt that one bad game, mechanically, would completely tank a studio where one of the really strong points from said game is that the story narrative and characterization was so strong from the actors involved. It's a little bit like the old saying of the movie itself being crap but the actor making it worthwhile. However, in this case the team managed to pull it together and ensure that The Last of Us was both mechanically proficient and had a strong narrative.
According to the lead designer on The Last of Us, Anthony Newman, he stated in the roundtable discussion that...
Scrap by with an 85 on Metacritic? My stomach churns a little bit whenever someone brings that site up.
But the team had mentioned on many occasions prior that The Last of Us had trouble with the mechanics and that it may not have come together save for some last minute optimizations/iterations.
While the gameplay itself could be considered a more slowed-down version of Uncharted, one of the issues is that it relied more on tactical AI and stealth mechanics as opposed to Uncharted's run-and-gun nature. A lot of the tension and difficulty in The Last of Us was understanding how to get around the vegetable zombies and how to manipulate the environment to your advantage. If the gameplay didn't work, it is easy to see how Naughty Dog's name could have been tainted in the process.
However, the gameplay did come together well and both the story and the mechanics are separately exquisite and equally well done. The Last of Us will forever be hailed as the perfect first-party swan song for the PS3. Druckmann and crew are now hard at work on Uncharted 4, which is due for release next spring for the PS4.
Your Daily Blend of Entertainment News
Staff Writer at CinemaBlend.