Left 4 Dead On PS3 Isn't Needed Now That Dead Nation Is Coming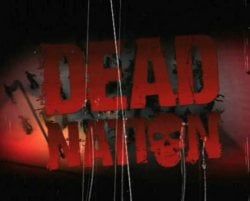 Valve's Gabe Newell may have his head up the rear-end of an Xbox 360 (and pumping out good titles for it too) but that doesn't mean the PS3 won't be getting similar games to Valve's renown 360 exclusives. In this particular case, all rumors of Left 4 Dead on the PS3 can be put to rest because a budget-priced PSN title by the name of Dead Nation is pretty much an isometric replica of Valve's famed zombie-shooter.
Unless you're literally a first-person junkie, the need to play Valve's zombie-shooter on the PS3 is no longer needed. Gamers can get their fill of shotgun pumping, machine gun blasting, pistol whipping action from the overhead, 3D shooter. Dead Nation. The game is a lot like High Voltage's cult-classic, Hunter: The Reckoning, insofar that hordes of zombies flood the screen all at once.
There is a little bit of physics play involved and more blood, gore and body dismemberment than Valve can shake a headless zombie at. Some decent multiplayer will round out the experience and pretty much make Left 4 Dead on the PS3 an obsolete afterthought.
Now the good part about this news is that this PlayStation Network exclusive is coming soon to a PlayStation Store near you (which means you have to own a PlayStation 3 to get this game, duh). And you can check out a debut trailer for the game below if you need a little bit of encouragement for getting excited.
For more gaming news, info, updates and insight, be sure to stay tuned in with Blend Games.
Your Daily Blend of Entertainment News
Staff Writer at CinemaBlend.