Limited Supply Of PS3 Slims Available At AllAmericanDirect.Com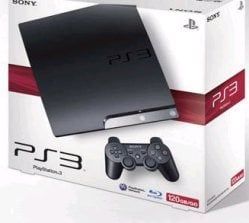 Online retail and supply store AllAmericanDirect.com recently sent out word that despite the shortage of PS3 Slims flooding the retail chains, they still have a few left for gamers who can't wait to get their hands on it. Of course, it's on a first click, first buy policy, so it might be prudent to click quickly and buy fast.
Apparently many retailers are running low on their supply of PlayStation 3 Slims. It's no surprise given all the speculation surrounding the new rendition of the PS3 since March. According to Talk PlayStation online store, Amazon, quickly sold out of all available PlayStation 3 Slim units very quickly.
It will definitely be interesting to see what the sales for the consoles will be when the NPD charts become available for the month of August. Until then, head on over to AllAmericanDirect.com to purchase your very own PS3 Slim, and remember to stay tuned in with Blend Games for further news, information, updates and insight regarding all things gaming.
Staff Writer at CinemaBlend.
Your Daily Blend of Entertainment News
Thank you for signing up to CinemaBlend. You will receive a verification email shortly.
There was a problem. Please refresh the page and try again.