Moon Chronicles, Mega Man 4, More Hitting Nintendo Consoles Today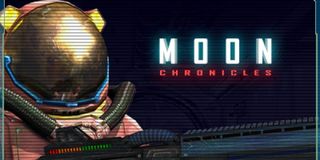 Games, games and more games are launching on Nintendo consoles this week, including local multiplayer-focused rom, Wii Party U for the, you guessed it, Wii U, as well as first-person shooter Moon Chronicles for the 3DS. Mega May also continues this week with Mega Man IV launching on the portable Virtual Console.
It's likely that Wii U fans are currently gearing up for next week's big launch of Mario Kart 8, but that doesn't mean they have to go the next seven days without anything new to play.
First up is Wii Party U, a game that, let's face it, sounds like part of the punchline to one of those bad "In Russia…" jokes. Nintendo is one of the few publishers still focused on providing a steady stream of family-friendly fun, especially in games that require people to actually be together in the same room to play. And that's exactly what you'll get out of Wii Party U.
"Your living room becomes a party playground as you enjoy time together in comically-themed board games and minigames that get everyone off the couch," reads the official description from Nintendo. "Every kind of party can be found in this one unique package that takes advantage of your TV, Wii Remote controllers and the Wii U GamePad controller."
Offering a unique blend of 2D platforming and shooting, the Wii U will also see the launch of Scram Kitty and his Buddy on Rails this week, a game that looks about as bonkers as its title suggests. Exclusive to the Wii U eShop, glide around the game's many levels on rails while jumping over obstacles and blasting an army of invading rodents.
Jumping over to the 3DS, this week's big new game is the highly anticipated Moon Chronicles, a 3D remake of the DS action game. Players will investigate a facility discovered beneath a secret hatch found on the moon, shooting up enemies and unraveling an epic mystery along the way. An episodic adventure, players can drop $8.99 on the first chapter today, which also comes with a newly made VR training mode. Three additional chapters will be added at a later date, each setting you back an additional $1.99.
Two big games are also hitting the Virtual console this week, including Mega Man IV on the 3DS and Adventures of Lolo for the Wii U. The Blue Bomber doesn't really need an introduction at this point. Dr. Wiley is up to no good again and, to beat him, you'll need to travel through a collection of themed world and defeat their Robot Master bosses in order to grow stronger. Adventures of Lolo, on the other hand, is an NES classic that sees the player take on the role of Lolo as he attempts to infiltrate the labyrinthine Great Devil's fortress in order to save his love, Lala.
Additional games hitting Nintendo consoles this week include Color Zen for the Wii U, and 3DS titles Arc Style: Baseball 3D, Candy Match 3 and Deep Sea Creatures. There's also a Big Jon Games sale, as well as discounts on Atlus games. Big John is discounting Smash Bowling 3D and Big Bass Arcade No Limit while Atlus is saving you some money on Code of Princess and Shin Megami Tensei: Devil Survivor Overclocked.
Staff Writer for CinemaBlend.
Your Daily Blend of Entertainment News
Thank you for signing up to CinemaBlend. You will receive a verification email shortly.
There was a problem. Please refresh the page and try again.