NYCC: Mass Effect PC Patch By April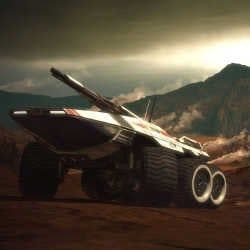 Last week BioWare revealed that they were working on a patch for the PC version of Mass Effect. While speaking with a BioWare rep at New York Comic Con, Blend Games learned the release window for the patch.
"I'm gonna say 'coming soon' because I have no idea of the date," said Jay Watamaniuk, BioWare community manager, before adding, "But not six months - like a month or two."
Watamaniuk mentioned earlier in our chat that a second Mass Effect DLC episode was on the way. Seeing as he steered the conversation toward the PC patch when we asked for a date on the DLC, though, it doesn't seem like they know when they'll be releasing the new episode yet.
Staff Writer at CinemaBlend.
Your Daily Blend of Entertainment News
Thank you for signing up to CinemaBlend. You will receive a verification email shortly.
There was a problem. Please refresh the page and try again.