Naruto Shippuden: Ultimate Ninja Heroes 3 Demo Hits PS3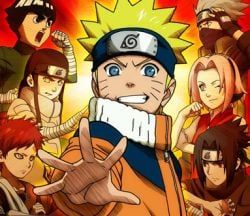 Namco Bandai sent over word that the latest in the extremely long line of Naruto games has just received a demo that's now available on the PlayStation Network. Shonen Jump fanboys can take refuge in knowing that the Ultimate Ninja Heroes 3 multiplayer demo is freely available to play with three different maps to experience.
According to the press release…
The multiplayer demo contains Naruto, Kakashi, Pain or Konan as playable characters, with the four-player head-to-head mode being active, so gamers can test out their fighting skills against three other foes.
Naruto Shippuden: Ultimate Ninja Heroes 3 will be available at local retailers on May 11th. For further information on the thousandth Naruto game this generation of gaming, be sure to visit the Official Website.
Your Daily Blend of Entertainment News
Staff Writer at CinemaBlend.