Neversoft Working On New Call Of Duty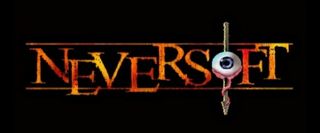 You know that company that made extreme sports video games popular during the 1990s with titles like Tony Hawk Pro Skater and Tony Hawk Pro Skater 2? Well, that same company who helped milk a sub-genre to death has moved on to work on another genre that's being milked to death...namely, the first-person shooter genre.
Neversoft has been losing footing ever since Activision hasn't been allowing for anymore newer or innovative extreme sports titles or music rhythm games (after Harmonix departed from Activision, Neversoft took over the Guitar Hero franchise). This put the company made famous for Tony Hawk games in a bad place. However, as the old saying goes, if you can't out-sell the competition, join them.
Game Informer picked up a post from NeoGaf pointing to the official Neversoft website where the company openly admits that they are officially hiring and working on a new Call of Duty game.
According to the official website...
There are, of course, no details on what the new Call of Duty will be, but given that Infinity Ward was joined by Raven Games, Treyarch and Sledgehammer in making Call of Duty: Modern Warfare 3, it's probably a safe bet that Neversoft will be joining Infinity Ward to help them with their newest game, whatever it might be called *cough*Call of Duty: Orbital Warfare*cough*.
According to Blues this newest Call of Duty is speculated to be sci-fi oriented or a play off what Sledgehammer was working on before it was canned, due to a few hints spilled from some tweets.
We'll keep you posted on any new information regarding this new Call of Duty. I find it funny because Black Ops 2 isn't even out yet but Activision already has the factory prepping to churn out a new one. Keep those factory workers chugging, Activision!
Staff Writer at CinemaBlend.
Your Daily Blend of Entertainment News
Thank you for signing up to CinemaBlend. You will receive a verification email shortly.
There was a problem. Please refresh the page and try again.