Nintendo Announces More Wii On The Way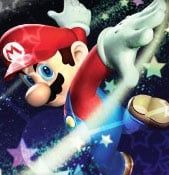 Many retailers were concerned that Nintendo would not have enough Nintendo Wii consoles available for retail this coming holiday season, but Nintendo is putting that to rest. They've announced that they will have approximately 4 million Wii consoles for sale this fall, and that the majority of them will be sent to North America.
Part of the reason many major retailers in the US have not yet announced that they'll be taking reservations on the Wii is that they haven't received word from Nintendo on how many Wii consoles their individual stores will be able to count on. This news is good news, since it means that Nintendo is much closer to telling Best Buy, Wal Mart, Circuit City, GameStop/EB Games, and others how many systems they'll be able to get. Also, it means that most of these retailers should expect to have more systems than they were originally projecting. Expect major chains to announce reservation plans for the Wii in the coming weeks.
Your Daily Blend of Entertainment News
Thank you for signing up to CinemaBlend. You will receive a verification email shortly.
There was a problem. Please refresh the page and try again.