Nintendo Gets Pokemon Series, 3D Sega Games, Mario Discounts This Week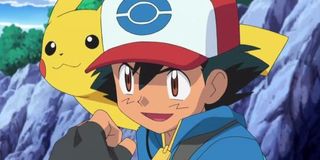 There's quite a bit of variety hitting the Nintendo virtual marketplace this week with everything from Pokemon television series episodes to new 3D Sega games and a bunch of discounts on Mario Bros. titles popping up just in time for the holidays.
If you're still visiting family for Thanksgiving and looking to escape for a little Mii time, then Nintendo has you covered on both the 3DS and Wii U fronts with everything from games to animated television coming fresh from the oven.
For starters, you can tune in to episodes of Pokemon: BW Rival Destinies through the eShop with even more episodes coming in the weeks ahead.
"Starting today, follow the epic journey of fan-favorite Pokemon Trainer Ash in Pokemon: BW Rival Destinies in the Nintendo eShop," reads a statement from the Big N. "Ten episodes of the animated series are now available with five more episodes coming every week until Dec. 26, so be sure to visit the Nintendo eShop every Thursday to see what new adventures await Ash and his friends."
Nintendo has never been too big on video content, so maybe this is a sign of the Publisher finally starting to loosen up the strings holding its online marketplace so tightly together? I get that they still want to be super family friendly and whatnot, but I don't see why that means that video and soundtracks involving Nintendo properties can't become more commonplace moving ahead. Just an idea, Nintendo.
Along with the Pokemon videos, the Sega 3D Classics series finally launches today, introducing classic Sega games that have been given the third-dimensional treatment. A total of eight games will make the cut with the first two offerings available starting today on the 3DS eShop. You can get 3D Space Harrier and 3D Hang-On starting now.
Other titles arriving on the 3DS today include Heathcliff: Spot On, Young Juestice: Legacy, Race to the Line, My Exotic Farm, Ninja Gaiden III: The Ancient Ship of Doom and te interactive art app Nintendo 3DS Guide: Louvre. That last one is actually available starting Dec. 2 and will give users an inside look at the exhibits actually on display within the Louvre art museum.
Things are pretty quiet on the Wii U front this week with the Virtual Console offering up just a single new game in the form of Contra III: The Alien Wars. This is one of those games that stayed in my SNES for months on end back in the day, offering up cooperative shooting awesomeness featuring crazy dual-wielding weapons and bosses that filled the entire screen.
Finally, there are a couple of discounts weekend shopper might want to be made aware of. Shin Megami Tensei IV is being marked down by $20 on the 3DS through Dec. 2, giving gamers a chance to jump into all of the RPG action at a fraction of the usual cost.
Also, Nintendo's character-driven discounts continue this week on a collection of games featuring the brothers Mario. Through Dec. 5, select Mario games will be marked down by 30 percent on both the 3DS and Wii U. Log on to the respective eShops and look for the special tab featuring the promotion to peruse this weeks games.
Your Daily Blend of Entertainment News
Thank you for signing up to CinemaBlend. You will receive a verification email shortly.
There was a problem. Please refresh the page and try again.