Over 40 New Super Smash Bros Brawl Screenshots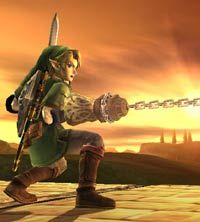 There is just no way we can claim Super Smash Bros. Brawl is receiving anything short of a barrage of information and hype. Where other Nintendo titles like Metroid Prime 3 release to little or no fanfare, the Brawl website is constantly updated with information. Plus, we keep getting inundated with screenshots. Which is exactly what we have for you today.
Now, when we say there is a barrage of new screens for a game it is admittedly a bit hyperbolic (10-15 is a lot, but not unbearably so). Today that changes, and we think for the better. In the below image gallery you will find 40+ new screens for the upcoming Wii brawler. So many shots of the game almost makes us forget the wonky online play recently announced.
OK, so that's enough from us. You're just using us to get to the screenshots, and we're actually satisfied with that. We've come to understand the tried and true game of being used by others. So, on to the new screenshots. Enjoy.
Image 1 of 47
Your Daily Blend of Entertainment News
Staff Writer at CinemaBlend.