PS3 Production Costs Get Cut By 70 Percent; Price-Cut Is Next?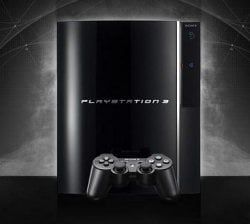 There could be good news for Sony fanboys who actually don't have the console: it's possible that a price-cut could be looming in the near future now that it's been disclosed that manufacturing and production costs for the PS3 are down by 70%. What does this mean exactly? It means that Sony can start turning a profit per PS3 sold.
According to an article on TotalVideoGames, Nobuyuki Oneda Sony Corp's CEO and Executive Vice Presiden commented in a recent press conference that…
So the PS3 costs dropped from 50% earlier this year, bringing manufacturing expenses down to approximately $400. And now that costs have dropped to "roughly" 70% Sony is spending approximately $240 in producing PS3 units. Does this mean a price-cut is on the way?
According to Sony Corporation's Chief Executive Officer Sir Howard Stringer at a Allen & Co. Conference that took place in July, commented that.. [via Reuters] …
So the PlayStation 3 isn't going out the door but it isn't getting a price-cut soon either. However, it is now obvious that Sony really is in a position to at least consider a price-cut for the pricey console. If not, Sony can kiss another holiday season victory good-bye…or very well place it in the money-grabbing hands of Nintendo and Microsoft.
For more gaming news, info, insight and updates, be sure to stay tuned in with Blend Games.
Staff Writer at CinemaBlend.
Your Daily Blend of Entertainment News
Thank you for signing up to CinemaBlend. You will receive a verification email shortly.
There was a problem. Please refresh the page and try again.