PlayStation Vita Isn't A Very Strong Product, Says Miyamoto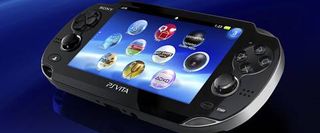 Nintendo video games creator Shigeru Miyamoto isn't impressed with the PlayStation Vita. In spite of the strong technical capabilities of the machine, he believes that the PSP successor isn't exactly a "very strong product."
When asked by Edge (via VideoGamer) what he thought about the handheld, Miyamoto stated, "It's obviously a very hi-spec machine and you can do lots of things with it, but I don't really see the combination of software and hardware that really makes a very strong product. But I can't really say."
"I'm not looking at Vita as happy that it's not selling well, or scared that it would sell well - I'm not looking at Vita that way," he concluded.
While Miyamoto's comments may irk the platform holder and fans of the device, it does, unfortunately for Sony, hold credence. The device's launch in a region where Sony thought it would do well in - Japan - failed to live up to the firm's expectations. Then came the Western release and even then the Vita failed to solidify its strong launch software line-up with positive sales figures.
Even though the Vita itself is a powerful piece of hardware, a game platform lives and dies based on software. The handheld's poor commercial performance thus far in 2012 could be attributed to a low amount of high-profile releases.
Your Daily Blend of Entertainment News
Thank you for signing up to CinemaBlend. You will receive a verification email shortly.
There was a problem. Please refresh the page and try again.