Project Ascension Wants To Unify All Your PC Gaming Clients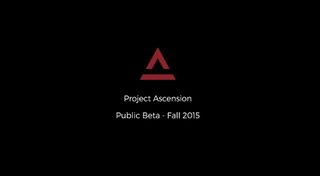 PC gaming has been really surging over the past few years and it's seen the rise of multiple game clients, from Origin to Uplay to GOG Galaxy, in addition to existing clients like GamersGate and Steam. Well, a new UI dubbed Project Ascension is hoping to create a unified client experience for PC gamers.
Over on Reddit there's a thread about Project Ascension and the ability to use a single launcher to access all your games from across different client libraries.
Someone joked about it being a launcher to launch your launchers.
The link goes directly to the Project Ascension website where it reads...
You can see a mockup of the way the UI will look in a design demo below.
Again, it's a mockup video to demonstrate how the UI should operate when it's time to launch but it doesn't actually explain how it'll unify the libraries across different software clients or how it'll simultaneously log into each client.
My own guess is that you'll first have to log into the Project Ascension client and then subsequently add the profiles from the different software clients to add them to Project Ascension. So essentially it becomes a client aggregator.
They also reiterate that this is not a replacement for the current digital storefronts out there. They mention in the FAQ over on the official website that this is just to compliment the existing software out there where you get and play your games...
I do like the idea that instead of opening up Steam, opening up Uplay (and I really, really don't like Uplay), opening up Origin or opening up GOG Galaxy, you just open up Project Ascension and you get the entirety of your library across these different services while also being able to browse the stores for each service.
I thought that there was a clause in the Steam TOS about tampering with the Steam client software, but I haven't read it over in quite some time.
Project Ascension is an open-source project, so anyone can join in and help contribute to its growth. I doubt this will be released as a perfectly functioning piece of software because I can only imagine the logistical nightmare of trying to collate all the different library algorithms together into one clean UI, but it's an ambitious project nonetheless (I'm also curious how they'll handle the same game from different libraries?).
You can learn more about Project Ascension by paying a visit to the official website.
Your Daily Blend of Entertainment News
Staff Writer at CinemaBlend.