Red Faction: Guerrilla DLC Incoming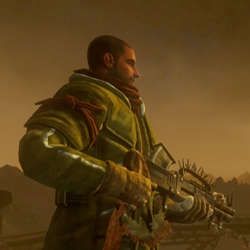 Volition's Saints Row 2 received three downloadable content packs after its release. Their other recent release, Red Faction Guerrilla, will be getting the same treatment.
Publisher THQ announced today that a trio of DLC packs will be released for the open-world shooter. The first bit of downloadable content is called Demons of the Badlands and adds a series of new single-player missions. It'll arrive on PSN and Xbox Live Marketplace on August 13th and cost 800 Microsoft Points ($10).
Guerrilla had a fairly short main campaign so adding a few more story missions seems like a good idea. The SR2 packs had both multiplayer maps and single-player missions so maybe we'll get a map or two with Demons as well.
Staff Writer at CinemaBlend.
Your Daily Blend of Entertainment News
Thank you for signing up to CinemaBlend. You will receive a verification email shortly.
There was a problem. Please refresh the page and try again.