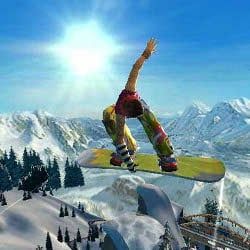 Fans of the snowboarding series SSX have been without nourishment since 2007. However, there's talk that EA will revive the franchise soon on the PS3 and Xbox 360.
Kotaku, citing "sources close to the development," claims that a new SSX is in development at EA Canada. It's being handled by members of the Skate team. As is the case in Skate games, the right analog stick will be used to perform tricks. Other than that change, this revival is said to be a return to SSX's roots.
Back in June, EA Sports prez Peter Moore stated no new SSX was in development. However, Kotaku's source says EA Canada's been making the game for the past two years. If that's true, it means that EA could be close to announcing it.
Your Daily Blend of Entertainment News
Staff Writer at CinemaBlend.