Sanyo Inductive Charging Station Arrives For Nintendo Wii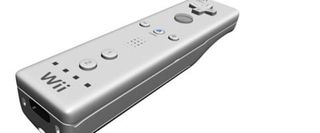 Officially licensed by Nintendo and offering speedy charging for up to two Wii-motes or Mad Catz Reactor Wii Controller, the Sanyo Inductive Charging Station is a great charging solution for gamers who use Wii-MotionPlus controllers or standard Wii-motes. In addition to offering support for multiple controller types, the Sanyo charging station also allows gamers to keep the protective covering and accessories on the Wii controllers while they charge, making it much more convenient for plug-and-charge accessibility.
As stated in the press release…
What's even better is that this awesome device doesn't even require a power cable. "How do you charge stuff then?" You might ask. Well, the Sanyo Inductive Charge Station is powered by a USB cable that plugs directly into the Wii itself, allowing gamers to play-and-charge…or at least watch some Netflix movies while your controllers recharge.
You can learn more about the Sanyo Charging Station by heading on over to the Official Mad Catz Website.
Staff Writer at CinemaBlend.
Your Daily Blend of Entertainment News
Thank you for signing up to CinemaBlend. You will receive a verification email shortly.
There was a problem. Please refresh the page and try again.