Slender: The Arrival Set To Release On Xbox 360, PS3 Soon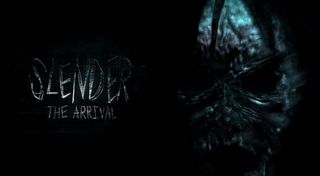 If you enjoyed Slender: The Arrival on PC, the Blue Isle Studios horror game based on Parsec Productions' Slender, then you're probably not that excited to know that the game is set to arrive on the Xbox 360 and the PS3 on September 23rd and 24th. Even still, if you don't have a PC that can run the game, you're probably really excited.
A press note was apparently leaked by from Midnight City, the new independent publisher who focuses on a smaller indie and mid-budget games, offering them an opportunity to get their games up and out to the public. They've also been behind recent titles such as Krautscape.
I like what Midnight City is aiming to do within the gaming industry and it's good to see a publisher take on and pick up titles with potential sleeper-hit status and bring them to home consoles.
As spotted by Hardcore Gamer, the release date for Slender: The Arrival didn't come alone. A new trailer also dropped, which you can check out below.
The game will take on a whole new story based on the creative works from the team behind Marble Hornets. The game will have extended levels, new story elements and all the tension-ridden horror that the Slender Man mythos has been known to foster.
Interestingly enough the game is only rated 'T' for Teen. Usually horror or thriller titles get the 'M' for Mature rating. So what we're seeing here is a game that doesn't rely on the typical bucket-loads of gore or foul language to carry the content.
I thought it was pretty neat that a series of horror titles following along this line utilize this kind of method – a method of relying on atmosphere and progressive tension as opposed to the typical jump-scares of most other games.
One of the reasons that the Slender games have been so scary for some people is that you can't really know what's coming next; the games take place in open environments and there is a non-linear element to the horror. The concept of the game revolves around players trying to find and gather papers, clues, all while attempting to avoid the gaze of the Slender Man.
There are no weapons and no way to fight off the Slender Man, so players basically have to move around cautiously as they attempt to progress through the levels. I can easily say that it is one of the scariest games out there.
I'm curious how well Slender: The Arrival will sell on the Xbox 360 and PS3 after already having been out on Steam since last year. Even still, there aren't many games on consoles like Slender: The Arrival and I suspect it may gather its own notable following once it releases.
You'll be able to pick up a copy of the game, digitally, for the PS3 on September 23rd and on the Xbox 360 beginning September 24th.
Staff Writer at CinemaBlend.
Your Daily Blend of Entertainment News
Thank you for signing up to CinemaBlend. You will receive a verification email shortly.
There was a problem. Please refresh the page and try again.